2023 Incidents
FIRE
EMS
Jan
Feb
Mar
Apr
May
June
July
Aug
Sept
Oct
Nov
Dec
Total
0
0
2022 Incidents
FIRE
EMS
Jan
30
68
Feb
26
51
Mar
28
59
Apr
29
78
May
24
83
June
24
68
July
22
53
Aug
18
60
Sept
27
79
Oct
20
66
Nov
27
53
Dec
42
46
Total
317
764
Past Incidents
Fire
EMS
2010
228
455
2011
252
482
2012
197
499
2013
228
571
2014
256
551
2015
226
577
2016
232
630
2017
239
621
2018
270
616
2019
250
550
2020
218
514
2021
274
698
2022
317
764
Web Counters
Website Visitors
Since
June 18, 2010

Visitors Today
Feb 07, 2023

Ladies Auxillary to the Union Bridge Fire Company

Though the wives of many firemen since 1887 had helped to raise funds for the fire company, the Ladies Auxillary to the Union Bridge Fire Company didn't formally organized until 1939. There devotion to help raise money for the fire company has continued over these many years by preparing and serving banquets, breakfast's, lunches, dinners and sometimes even when the fire company has fires as well as selling raffle tickets during carnivals, holding silent auctions and helping the fire company with a myriad of other fundraisers.
Under the auspices of the fire company, the Ladies Auxillary has been a big help to the function of the fire company. Unlike the original membership in 1939, women and men both can serve in todays Auxillary.
National
Weather Radar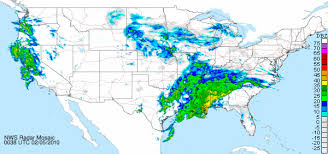 FUNDRAISER
EVENT
POSTERS
(Click on Posters to OPEN)

FIRE/RESCUE/EMS
TRAINING
EVENTS
Watch often for
future courses!!!