2023 Incidents
FIRE
EMS
Jan
Feb
Mar
Apr
May
June
July
Aug
Sept
Oct
Nov
Dec
Total
0
0
2022 Incidents
FIRE
EMS
Jan
30
68
Feb
26
51
Mar
28
59
Apr
29
78
May
24
83
June
24
68
July
22
53
Aug
18
60
Sept
27
79
Oct
20
66
Nov
27
53
Dec
42
46
Total
317
764
Past Incidents
Fire
EMS
2010
228
455
2011
252
482
2012
197
499
2013
228
571
2014
256
551
2015
226
577
2016
232
630
2017
239
621
2018
270
616
2019
250
550
2020
218
514
2021
274
698
2022
317
764
Web Counters
Website Visitors
Since
June 18, 2010

Visitors Today
Sep 26, 2023

Events
Public Breakfast
Location:
Union Bridge Fire Company Activities Center/Social Hall
POC:
George Wentz
Start Date:
Sunday, January 8, 2023
Duration
7:00 AM to 11:00 AM

Union Bridge Fire Company to host public breakfast on January 8, 2023. The community is invited to attend the monthly breakfast hosted by the Union Bridge fire company. The event time is 7 a.m. to 11:00 a.m., will be held at the fire hall, 8 W. Locust Street, Union Bridge.

The all-you-can-eat breakfast includes pancakes, scrambled eggs, sausage, sausage gravy, hominy, puddin', potatoes, biscuits, muffins, fruit, orange juice, tea and coffee. Cost is $12 for adults and $6 for kids 6-12. Kids under 6 eat free! Carry-out is available for $14.

For more information email co8@ubfc8.org. Please note if county snow emergency is in effect the event is cancelled.
National
Weather Radar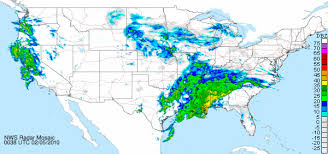 FUNDRAISER
EVENT
POSTERS
(Click on Posters to OPEN)

FIRE/RESCUE/EMS
TRAINING
EVENTS
Watch often for
future courses!!!