2022 Incidents
FIRE
EMS
Jan
68
Feb
51
Mar
59
Apr
May
June
July
Aug
Sept
Oct
Nov
Dec
Total
0
178
2021 Incidents
FIRE
EMS
Jan
23
44
Feb
26
59
Mar
23
68
Apr
15
55
May
12
45
June
16
53
July
30
64
Aug
24
61
Sept
35
44
Oct
18
71
Nov
23
53
Dec
29
81
Total
274
698
Past Incidents
Fire
EMS
2010
228
455
2011
252
482
2012
197
499
2013
228
571
2014
256
551
2015
226
577
2016
232
630
2017
239
621
2018
270
616
2019
250
550
2020
218
514
2021
274
698
Web Counters
Website Visitors
Since
June 18, 2010

Visitors Today
Aug 13, 2022

*UPDATE* Monthly Public Breakfast's
By Firefighter/EMT Christopher Harris
October 27, 2021
Hey everyone, we have heard from so many that they can't wait till we have our breakfast's again and we are excited to advertise that the Monthly Public Breakfast's are back!!!!!!!!!!!
Due to recent price increases for food products, we have had to raise the prices slightly to meet that cost.
Adult: $10
Children 6 - 12: $5
Carry-out: $12
Our next breakfast is on November 14th and we can't wait to see everyone here!!!
Though we are still following CoVid guidelines, we are back to serving breakfast's every 2nd Sunday on the month from October to May. Check out the flyer in the right column for more details.
Gina Colson
October 10, 2021 at 12:47 PM
Great news. We love coming to the firehall for breakfast. Thanks for making this possible again.
rhonda chalk
November 28, 2021 at 10:00 AM
Great news.. I'll be seeing you
National
Weather Radar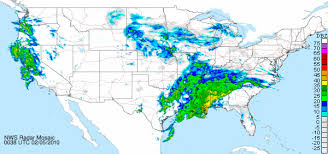 FUNDRAISER
EVENT
POSTERS
(Click on Posters to OPEN)

FIRE/RESCUE/EMS
TRAINING
EVENTS
Watch often for
future courses!!!