There are currently no events
2019 Incidents
Fire
EMS
Jan
19
55
Feb
22
36
Mar
19
46
Apr
24
60
May
18
50
Jun
24
43
Jul
18
47
Aug
13
34
Sept
24
50
Oct
21
52
Nov
Dec
Total
202
473
2018 Incidents
Fire
EMS
Jan
28
68
Feb
26
62
Mar
26
52
Apr
21
51
May
26
49
Jun
13
36
Jul
27
46
Aug
18
55
Sep
20
42
Oct
23
55
Nov
17
49
Dec
25
51
Total
270
616
Past Incidents
Fire
EMS
2010
228
455
2011
252
482
2012
197
499
2013
228
571
2014
256
551
2015
226
577
2016
232
630
2017
239
621
2018
270
616
Web Counters
Website Visitors
Since
June 18, 2010

Visitors Today
May 30, 2020

The Easter Bunny is Coming to Town
By Assistant Chief Christopher Harris
April 9, 2020
Due to the quarantine, we know the kids can't come see the Easter Bunny, so the Easter Bunny got special permission from Gov. Hogan to visit some towns in Maryland with local fire departments. UNION BRIDGE GOT PICKED!!!! We must have some very special kids!!!
See if you can spot him!!!
He will be in town with the us starting at 1 PM on Friday, April 10, 2020!
He will also be around Bucher John Road, MIddleburg Road and Bark Hill Road on Saturday April 11, starting at 5 PM
National
Weather Radar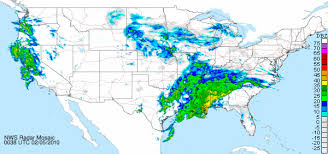 FUNDRAISER
EVENT
POSTERS
(Click on Posters to OPEN)
Currently, all events
have been cancelled
or postponed
until further notice

FIRE/RESCUE/EMS
TRAINING
EVENTS
Watch often for
future courses!!!