2023 Incidents
FIRE
EMS
Jan
Feb
Mar
Apr
May
June
July
Aug
Sept
Oct
Nov
Dec
Total
0
0
2022 Incidents
FIRE
EMS
Jan
30
68
Feb
26
51
Mar
28
59
Apr
29
78
May
24
83
June
24
68
July
22
53
Aug
18
60
Sept
27
79
Oct
20
66
Nov
27
53
Dec
42
46
Total
317
764
Past Incidents
Fire
EMS
2010
228
455
2011
252
482
2012
197
499
2013
228
571
2014
256
551
2015
226
577
2016
232
630
2017
239
621
2018
270
616
2019
250
550
2020
218
514
2021
274
698
2022
317
764
Web Counters
Website Visitors
Since
June 18, 2010

Visitors Today
Sep 26, 2023

By Firefighter/EMT Christopher Harris
November 23, 2021
Merry Christmas everyone!!!! We just received word that "Santa Claus" has put the Union Bridge area on his list of early visits for the 2021 "Santa Watch"! Santa will be in the area December 13th, 14th and 15th. Just like last year, he has asked us to provide a ride for him using our fire engines so that his reindeer can be fully rested for their big night on Christmas Eve.
Here is the schedule and routes he will be travelling with members of the fire company along with a small parade of fire equipment. All times for the scheduled routes begin at 6 PM and end at 8 PM.
Please turn on your porch lights and keep a sharp eye and ear out for Santa's arrival in your area.
Monday, December 13 - Town of Union Bridge
Tuesday, December 14 - Bucher John Rd., FSK Hwy (Keymar), Middleburg Rd., Rampart Way, Star Ct, Banner Ave.
Wednesday, December 15 - Bark Hill Rd., Hoff Rd., Stem Rd., Mckinstry's Mill Rd, Marble Quarry Rd.
The rain date for any of the above dates will be on Friday, December 17th.
Steven Barry
December 14, 2021 at 7:12 PM
THANK YOU UBFC and Santa! We REALLY appreciate the fire company for bringing Santa around, and thank you to Santa and whoever was driving Utility 8, for listening and paying attention (seriously, not being sarcastic at all) We live on FSK Hwy across from Y Rd., and thought we were going to miss you when they turned north on FSK Hwy, we didn't hear the siren til the last second. But the really nice young guy driving U8 , heard us holler Hi Santa as we ran out, and not only stopped, but backed up so my granddaughter could see Santa and get her treat from him. This meant the world to her, it's her 1st real Christmas knowing and understanding who Santa is. Thank you SO much for a great job. Merry Christmas !!!!! Please stay safe til next year.
Steven Barry
December 14, 2021 at 7:38 PM
THANK YOU UBFC and whoever was playing Santa tonight (Tuesday), and especially whoever was driving Utility 8 tonight. We almost missed Santa when they turned from Y Rd onto FSK Hwy, we didn't hear the siren right away. But we got outside and yelled "Hi Santa" and whoever was driving U8, stopped and even backed up several houses to our driveway so my granddaughter could see Santa. It really made her night, and we REALLY appreciate that level of attention and service ALOT. Being her 1st real Christmas that she understands who Santa is, made tonight even more special for her and all of us.

Merry Christmas, and a Safe Happy New Year!!!
National
Weather Radar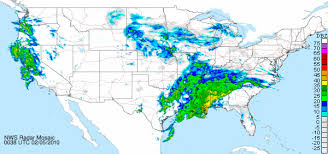 FUNDRAISER
EVENT
POSTERS
(Click on Posters to OPEN)

FIRE/RESCUE/EMS
TRAINING
EVENTS
Watch often for
future courses!!!