2023 Incidents
FIRE
EMS
Jan
15
64
Feb
26
80
Mar
24
82
Apr
29
93
May
27
95
June
23
90
July
27
62
Aug
Sept
Oct
Nov
Dec
Total
171
566
2022 Incidents
FIRE
EMS
Jan
30
68
Feb
26
51
Mar
28
59
Apr
29
78
May
24
83
June
24
68
July
22
53
Aug
18
60
Sept
27
79
Oct
20
66
Nov
27
53
Dec
42
46
Total
317
764
Past Incidents
Fire
EMS
2010
228
455
2011
252
482
2012
197
499
2013
228
571
2014
256
551
2015
226
577
2016
232
630
2017
239
621
2018
270
616
2019
250
550
2020
218
514
2021
274
698
2022
317
764
Web Counters
Website Visitors
Since
June 18, 2010

Visitors Today
Nov 30, 2023

Guestbook
Welcome to the Union Bridge Fire Company Guestbook. Your feedback is important to us. Feel free to leave your comments.
| | |
| --- | --- |
| Page of 1 [ Back | Next ] | Records 1 - 26 of 26 |
Signed on November 02, 2019 at 11:39 PM
Guest Name:
Sam
Web Address:
designfeu.com
Comments:

Thank you so much for your service and all you do for our community!
Signed on July 25, 2015 at 11:41 PM
Guest Name:
Gaston Wilson Jr
Rank/Title:
Chief - Nicol VFD
Location:
Tuscaloosa, AL
Comments:

Thank you for the good visit and the good information you have always gave me. We are trying to do a lot of improvements!
Signed on June 23, 2015 at 10:50 PM
Guest Name:
Raymond Lloyd
Location:
Union Bridge
Comments:

I thank the ambulance crew for the wonderful job they did on Wednesday evening 17th when they
came to my house and took me to the Westminster Hospital. I was told that if I would have had the ambulance much later it might have been too late but they got me there in time. My wife says to tell you she could not thank you enough.

Raymond Lloyd.
Signed on July 14, 2014 at 12:39 AM
Guest Name:
Gaston Wilson Jr.
Rank/Title:
Chief Nicol VFD
Location:
Tuscaloosa AL.
Comments:

My wife and I visited with you all in Oct 2010. We had been to the National Fire Academy and had not found our Fire Chief Steven Allan Sullivan (LODD: 1/2008) name was not on the memorial. You advised not to give up. We will be at the Firefighters Memorial in October 2014, where his name has been added to the memorial . THANK YOU! GASTON,KATHY WILSON
Signed on May 29, 2014 at 12:37 AM
Guest Name:
Nancy Cantville
Comments:

Hi,

I just wanted to say we always love your carnival and really appreciate all the work you all put into it. Also we especially liked the music last night (Monday) from Four on the Floor with Overdrive – great 50s and 60s oldies and country! Hope they become regulars.

Tom and Nancy Cantville
Signed on May 07, 2014 at 8:53 PM
Guest Name:
Richard Toker
Location:
Kingston, New York.
Comments:

I am a funeral director who will be relocating to Union Bridge, MD. on May 10, 2014. I also have been an active member of the volunteer fire service in New York State for years. I look forward to joining your dept as a volunteer and also my wife in the ladies Auxiliary.
Signed on November 30, 2013 at 8:26 AM
Guest Name:
The Craft Family
Comments:

I just wanted to Thank You all for being AMAZING people! Not only have you saved my daughters life but your work in the community is above and beyond! We wait with excitement every year for SANTA to come! It is one of the coolest things I have ever seen! Thank you for all your hard work and dedication to this community! Merry Christmas to each and every one of you!
Signed on June 03, 2013 at 4:57 PM
Guest Name:
LINDA CALDWELL
Comments:

OUR HEARTFELT THANKS TO ALL THOSE WHO RESPONED TO THE AUTOMOBILE ACCIDENT ON DEC. 9TH INVOLVING OUR GRANDSON. YOU SAVED HIS LIFE. EVERYTIME I LOOK AT THE PICTURES I THANK GOD AND THANK YOU FOR LETTING US KEEP HIM. WE ARE FOREVER GREATFUL FOR YOU. MAY GOD BLESS EACH AND EVERYONE IN THE FIRE DEPARTMENT. MY BROTHER WAS A FIREMAN IN ANNE ARUNDEL COUNTY. HE HAD SEVERAL CALLS FROM THE PATIENTS THAT NEEDED HIS HELP AND HE WAS THERE TO SAVE THEM. HE TRULY WAS DEVOTED TO THE FIRE DEPARTMENT, AND I KNOW THAT IS A JOB THAT YOU HAVE TO BE DEVOTED. AGAIN THANK YOU AND MAY GOD BLESS AND KEEP YOU IN HIS CARE.
Signed on February 07, 2013 at 4:51 AM
Guest Name:
Arthur C. German
Rank/Title:
50 yr Member Damascus Vol. Fire Dept.
Location:
Damascus, Maryland
Comments:

My wife and I attend your Bingo Banquet activities and totally enjoy the kindness and respect from all your members. Your web site is very well presented. Thanks Art and Tina
Signed on October 30, 2012 at 7:04 PM
Guest Name:
Dale Lowman
Location:
New Windsor
Comments:

I would like to thank all of you who helped make our fun day at the firehouse (New Windsor) a huge success. We have been asked to do it again next year and I think we have decided to do it. Without all the help, we could not have gotten it done. Again THANK YOU! Anytime I can help you in anyway, just call.
Signed on May 02, 2012 at 9:38 PM
Guest Name:
Jessica McDonough
Location:
Union Bridge, MD
Comments:

Just want to thank ALL of you for the hard work that you do for your Community & others. You all are appreciated by people all around you! Thank you for helping me & my baby Madison, had a couple terrible situations & you guys were there so fast to help us. God bless you & watch over you all each day. We are right down the street, and each time I hear those sirence go out on a call I pray you all be safe & watched over. Thank you for your help, dedication & care. It means more than you know to my family. We are so thankful for you all. :)
Signed on April 15, 2012 at 5:04 PM
Guest Name:
Walter and Diane Capel
Location:
Damascus, MD
Comments:

Diane and I enjoyed your slippery Chicken pie event at the firehouse on 4/15/2012
Signed on October 03, 2011 at 8:07 AM
Guest Name:
Tyler Bowers
Rank/Title:
Probationary firefighter nwfd
Comments:

Friday, around 4:30, I had a head to cheek soccer collision and the UBFC medic responded to Francis Scott Key High School. I would like to thank Joe Wentz, Alex Wenhold and special thanks to Chad Green and Stolberg. I went through a surgery Saturday to repair my cheek bone and eye socket. I am currently recovering and very swollen. From the bottom of my heart, thank you everyone, who responded on the call.
Signed on July 28, 2011 at 12:32 AM
Guest Name:
Alex
Rank/Title:
Alex
Web Address:
bluebookcars.blogspot.com
Location:
Ukraine
Comments:

Have nice day! Much useful information, nice design, but this color hurts your eyes. ?
Signed on June 27, 2011 at 2:00 PM
Guest Name:
C&R Edmonds
Location:
Keymar, MD
Comments:

I want to thank everyone that got to the scene of the accident on Good Intent Road, April 5th 2011. It was a single vehicle car accident where he flipped the car. Both crews were on site within minutes and that's what saved his life. You stabilized him in the ambulance before flying him to Baltimore Shock Trauma. We spent a long 28 days with him in a coma but he is now awake and starting to relearn basic things. Thanks to everyone who was so nice and informative to my husband and I while at the scene of the accident. Thank you for everything you do, you gave us our cousin back!
Signed on October 27, 2010 at 2:28 PM
Guest Name:
Gaston & Kathy Wilson
Rank/Title:
chief nicol vfd
Location:
Tuscaloosa, AL
Comments:

My wife & I would thank you and your father for your advice!(Chris and Jim Harris) We went on to visit the FF Memorial and pay our respects to our fallen brothers and sisters! Allan's name was not on there as you advised us but we came away from your station and F/F Memorial still not giving up the fight to get our Chief's name on the memorial and his family the line of duty benefits! Thank you again, you gave us hope! Gaston & Kathy Wilson
Signed on September 19, 2010 at 8:29 PM
Guest Name:
Gaston Wilson, Jr.
Rank/Title:
Chief, Nicol VFD
Location:
Tuscaloosa, Alabama
Comments:

While visiting relatives in Maryland, I stop by your station and met some of your members! We were talking about f/f asst. grants. Your members gave me some very good advice on how to apply for a grant to buy a used tanker. We applied for the grant and were awarded a $125,000.00 grant to get a tanker on a used chassis with new body, tank and pump. Thank you very much for your help! I am sending a photo of the tanker. It's not as nice as tankers in Maryland but we are proud of it! Chief Gaston Wilson, Jr. Nicol VFD
Signed on August 21, 2010 at 3:46 PM
Guest Name:
Tracy Grimes
Comments:

Fantastic job on this website Chris. I like this alot better than before.
Signed on August 18, 2010 at 4:29 PM
Guest Name:
Josiah Barkman
Rank/Title:
Firefighter/Medic in training
Location:
Kidron Ohio
Comments:

Great site guys. I lived in Union Bridge for 8 years when I was younger. Many fond memories there. Now I live in Ohio, been on a VFD for 2 years here. Love the apparatus. Stay safe out there.
Signed on August 08, 2010 at 4:09 PM
Guest Name:
Brad Merchel
Rank/Title:
Firefighter
Web Address:
www.cnegfx.com
Location:
Washington, Iowa
Comments:

Great site guys. Just stopping by to say hi! I am a firefighter myself for 16 yrs. I also own a graphics business. I do vinyl decals, can koozies, etc. I have tons of firefighter graphics that I ship all over the country.

Keep up the good work guys.
-Brad
Signed on June 28, 2010 at 1:05 PM
Guest Name:
Jim Houck Jr.
Location:
New Oxford, Pa. 17350
Comments:

Great new website..we enjoy and try to make all of your breakfast throughout the year. My family is looking forward to the turkey and oyster dinner coming up.
Signed on June 23, 2010 at 9:47 PM
Guest Name:
Jared Schaeffer
Rank/Title:
Junior Firefighter
Location:
Union Bridge
Comments:

The new website is way better than the old one.....
Signed on June 22, 2010 at 6:10 PM
Guest Name:
Carter Bloom
Location:
Taneytown
Comments:

The website looks good great job Chris.
Signed on June 22, 2010 at 3:59 PM
Guest Name:
Jason Legieko
Web Address:
www.parkesburgfire.com
Location:
Parkesburg PA
Comments:

The website looks great. Nice Job!
Signed on June 18, 2010 at 6:36 PM
Guest Name:
Spc. Anrae (Shaft) McGhee Godley-Cooper
Rank/Title:
Spc. U.S. Army Infantry OIF/OEF
Location:
Burlington, Nc.
Comments:

Thank you all very much for keeping the U.S.A. a safer place, and for supporting us troops, I was a volunteer firefighter in my home state of Ct. May God Bless you all and your familys!
| | |
| --- | --- |
| Page of 1 [ Back | Next ] | Records 1 - 26 of 26 |
National
Weather Radar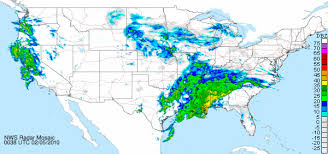 FUNDRAISER
EVENT
POSTERS
(Click on Posters to OPEN)

FIRE/RESCUE/EMS
TRAINING
EVENTS
Watch often for
future courses!!!