2023 Incidents
FIRE
EMS
Jan
Feb
Mar
Apr
May
June
July
Aug
Sept
Oct
Nov
Dec
Total
0
0
2022 Incidents
FIRE
EMS
Jan
30
68
Feb
26
51
Mar
28
59
Apr
29
78
May
24
83
June
24
68
July
22
53
Aug
18
60
Sept
27
79
Oct
20
66
Nov
27
53
Dec
42
46
Total
317
764
Past Incidents
Fire
EMS
2010
228
455
2011
252
482
2012
197
499
2013
228
571
2014
256
551
2015
226
577
2016
232
630
2017
239
621
2018
270
616
2019
250
550
2020
218
514
2021
274
698
2022
317
764
Web Counters
Website Visitors
Since
June 18, 2010

Visitors Today
Jun 01, 2023

Events
Cash Bingo Banquet
Location:
Union Bridge Fire Company Activity Center
POC:
Melvin Smith 443-789-3823
Start Date:
Saturday, February 26, 2022
Duration
4:00 PM to 10:30 PM

UNION BRIDGE FIRE CO. BINGO BANQUET Union Bridge Fire Company, Inc. 8 W. Locust Street, Union Bridge, MD 21791

February 26, 2022

Doors Open @ 4:00 PM Dinner @ 5:00 PM Early Birds @ 6:00 PM Bingo Starts @ 6:30 PM Over $3,000.00 in cash prizes included! $35.00 per ticket; meal included - Fried Chicken, Roast Beef, Mashed Potatoes, Gravy, Green Beans, Corn, Bread, Cake, Cookies and Iced Tea

Call or Text Melvin Smith by Thursday, February 24, 2022: A few seats may available at the door. 443-789-3823 Bring a non-expired canned food item to be entered into a raffle. One ticket per item donated. Supports the local food bank.
National
Weather Radar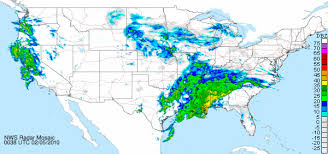 FUNDRAISER
EVENT
POSTERS
(Click on Posters to OPEN)

FIRE/RESCUE/EMS
TRAINING
EVENTS
Watch often for
future courses!!!