There are currently no events
2018 Incidents
Fire
EMS
Jan
28
68
Feb
26
62
Mar
26
52
Apr
21
51
May
26
49
Jun
6
Jul
Aug
Sep
Oct
Nov
Dec
Total
133
282
2017 Incidents
Fire
EMS
Jan
21
56
Feb
19
45
Mar
25
50
Apr
18
49
May
17
47
Jun
23
66
Jul
17
45
Aug
23
55
Sep
11
47
Oct
24
58
Nov
20
55
Dec
21
48
Total
239
621
Past Incidents
Fire
EMS
2010
228
455
2011
252
482
2012
197
499
2013
228
571
2014
256
551
2015
226
577
2016
232
630
2017
239
621
Web Counters
Website Visitors
Since
June 18, 2010

Visitors Today
Jul 23, 2018

Engine/Tanker 82 Sold!!!!
By Assistant Chief Christopher Harris
February 15, 2017
After a couple of weeks of negotiations with a fire company in Iowa, we are happy to announce that Engine/Tanker 82 has been sold.
Fire Chief Joe Rowe of the Plymouth Volunteer Fire Company contacted us several weeks ago after finding the unit on the website "Firetec", an apparatus brokerage site designed to help fire departments sell or buy used fire apparatus. The unit was on this site for about one year with hundreds of views and inquiries.
Plans are currently being made for them to come to Maryland during the first week of March and they will drive the unit back to Iowa.
Engine/Tanker 82 has served this fire company and the mutual aid area very well over the last 25 years; and will surely be a great asset to the Plymouth VFD. E/T-82 will be replacing a 1968 Ford Pumper.
For information about the City of Plymouth, Iowa; visit their website: http://www.plymouthiowa.us/home.html
Engine/Tanker 82. 1991 Spartan/Grumman (8-man cab), 1000 GPM pump with a 1500 Gallon tank.

Engine/Tanker 82. 33'9" long and 9'6" tall.

Engine/Tanker 82. The unit is being sold with 800' of hose, 3000 gallon portable tank, a full compliment of ground ladders and other small equipment and tools.

Engine/Tanker 82. A poly tank, direct tank 'fills' and electric rear dump were added in the late 1990's.
National
Weather Radar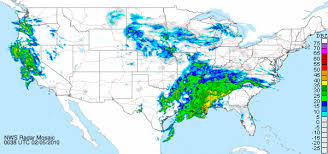 FUNDRAISER
EVENT
POSTERS
(Click on Posters to OPEN)

FIRE/RESCUE/EMS
TRAINING
EVENTS
Watch often for
future courses!!!